Educators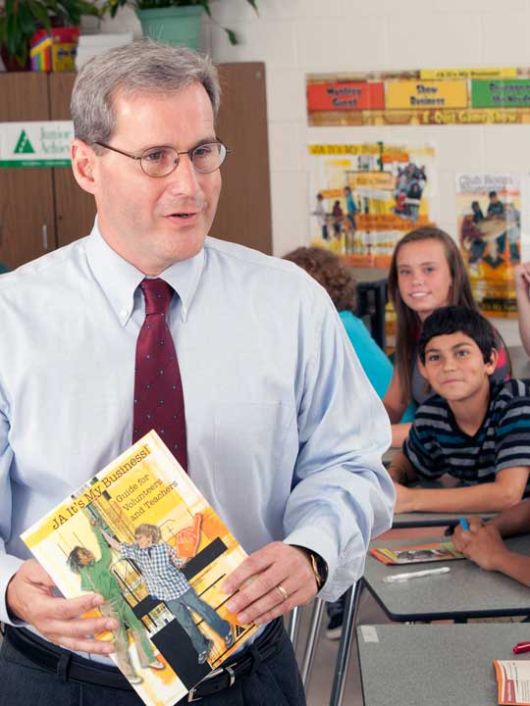 Junior Achievement of Mid Michigan brings quality volunteers from the community into your classroom to deliver proven, hands-on programming on financial literacy, work readiness, and entrepreneurship that inspires students to understand the opportunities provided by education.

IMPORTANCE OF STAYING IN SCHOOL
JA reinforces the value of an education. Evaluations conducted by an independent research firm showed that an average of eight out of 10 high school students reported that JA programs helped reinforce the importance of staying in school. In longitudinal studies, JA students were significantly more likely than their peers to believe that they would graduate from high school, pursue post-secondary education and graduate from college.

PREPARATION FOR THE REAL WORLD
Ninety-five percent of teachers report that students who participate in JA have a better understanding of how the real world operates, and nine out of 10 teachers and volunteers agree that JA programs connect what is learned in the classroom to the outside world.

EDUCATOR-RESPECTED AND RECOMMENDED
Ninety-six percent of teachers agreed or strongly agreed that they would recommend JA to a colleague or friend.
How it Works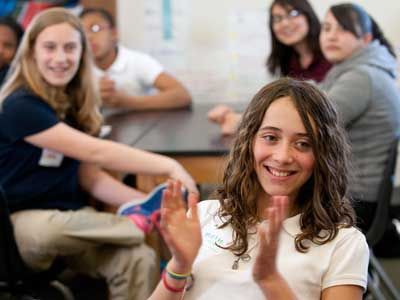 1
Congratulations!
By the end of the first visit, you will see how the JA experience motivated your students and kept them engaged! They also now have a better understanding of why school is important for their future!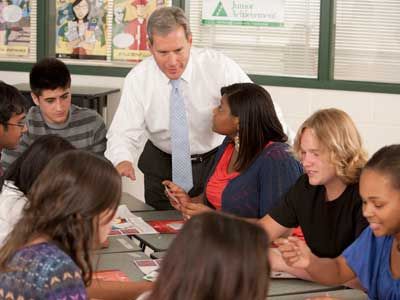 2
During the Visit
Your JA Volunteer can take it from here! It is always appreciated having you in the classroom during the visit to help provide assistance with handouts or other needs from the students.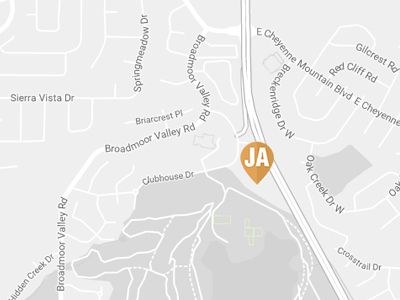 3
Contact Us!
We make it easy! Just give us a call or email us, and one of our helpful JA Program Managers will reach out to you to answer any questions you may have. They can also visit with you personally, if you prefer!
4
Choose your Schedule
Your JA Program Manager will coordinate schedules with you and an amazing JA volunteer. Your JA experience can be in your classroom either for a whole day, or typically, about an hour a day for one week.
Standard Based Learning with Junior Achievement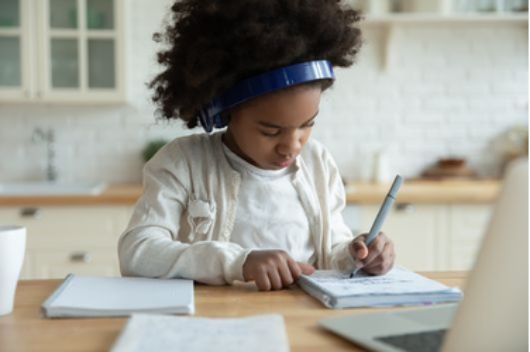 Junior Achievement of Mid Michigan provides learning experiences which align with national and state standards. JA's curriculum is proven to increase students' knowledge of topics related to personal finance, work and career-readiness, and entrepreneurship. Our age-appropriate programs are designed for students in grades K through 12.
View Programs
View Program Supplements
Easy Step by Step Process

1) Pick a Teaching Tool
Junior Achievement offers a variety of proven experiential educational models, from in-person, blended, and virtual.
2) Download Resources
JA learning resources are available in a variety of formats. These include PDFs, games, videos, and interactive activities.
3) Organize Schedule
JA will work with your schedule to create a great learning experience for you and your students!
4) Empower Kids with Standard-Met Education
JA programs have a proven impact, especially when it comes to making the connection between what's learned in the classroom and life outside it.
Our K-12 Learning Experiences
Grade Levels
Junior Achievement learning experiences are designed to be appropriate for all grade levels. Whether learning about "wants" and "needs" in elementary school or how to launch a global startup in 12th grade, students will have a powerful learning experience.
Focus Area
For most of us, managing money, having an occupation, and interacting with business will be a reality. JA learning experiences deliver lessons in financial literacy, work and career readiness, and entrepreneurship so that students will be better prepared for life outside the classroom.
Resource Types
Lesson plans, study guides, worksheets, digital assets, games, videos, and other engaging content help educators and volunteers engage students with JA learning experiences.
Request A Presenter To Teach Curriculum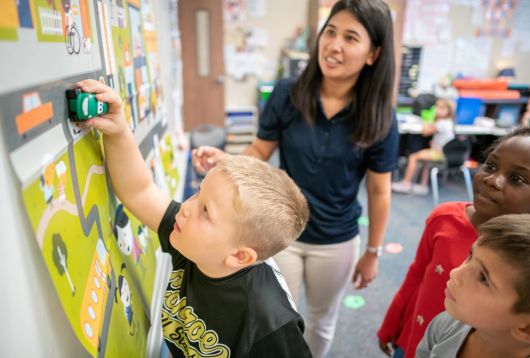 Junior Achievement lessons are delivered by volunteers from the community. These presenters are prepared by JA to facilitate engaging learning activities that focus on financial literacy, work and career readiness, and entrepreneurship. This results in an enriched learning experience that helps students make the connection between what they learn in school and the world outside the classroom.
Alignment with State and National Standards